Regular price
€417,00 EUR
Regular price
Sale price
€417,00 EUR
Unit price
per
Sale
Sold out
Share
Take photos with your phone that amaze, inspire and capture your world forever.
No one can see the world through your eyes, until you take a photograph.
Easily take beautiful photos like a pro even if you don't think you're artistic
✔ Learn how to take stunning photos with just your phone
✔ Simple, clear explanations with NO jargon
✔ Practical examples with step-by-step instructions
✔ Tips, tricks and creative ideas 
✔ 3 incredible BONUSES
CAPTURE THE BEAUTY OF YOUR WORLD
Learn how to capture perfectly every one of life's beautiful moments using just your phone.
​My online course, Ultimate Smartphone Photography, is for you if you want to take better photos but don't want to spend endless hours learning technical details.
​If you want to get out there and take amazing photos right away this is the course for you.
​It doesn't matter if you've never thought of yourself as a 'photographer'.  I'm here to help you get the most out of your camera and take photos that you'll cherish forever!
Learn at your own pace
From the moment you log in I'll give you access to the whole course.
​This includes all the videos, workbooks and supporting materials ​so you can work through it at your own pace.
​Plus, the course is permanently there for you so you can come back to it whenever you want. 
Step-by-step instructions
Discover how to take stunning photos on your phone following simple, easy to follow instructions without having to rely on endless YouTube videos and Googling!
​All the modules in the course give you practical knowledge you can use to improve your photography day by day.
 Get personal support from me
Get personal, direct support from me on our Private Members Facebook group.
​Ask any question and I'll be in touch with an answer!  Plus, you'll be able to connect with other course participants and benefit from the support of the community.
 COURSE STRUCTURE
MODULE 1 : Hello & Foundations
✔ How to bring out your inner artist, even if you don't think you have one.​
​✔ Why you only need to learn 'a bit' about your camera to take great photos.
​✔ Using your photos to tell a story.
​✔ Learn the 14 bear traps which can make your images look ordinary.
​✔ Get the 4-stage process of taking a great photo.
​✔ Set's you up for the course ahead, what to expect and some of the exciting projects I've got in store for you.
MODULE 2:  
Getting Started
✔ Getting familiar with the controls on your phone.
​✔ How to focus quickly and accurately so you never get blurry photos.
​✔ How to zoom, effortlessly.
​✔ Quickly getting access to your most recent photos.
​✔ Discovering the controls on your phone; everything from flash to filters.
​✔ The format for Instagram photos you need to use.
✔ How to shoot a photo in less than a second even if your phone is locked.
​✔ The trick to avoiding silhouettes.
MODULE 3: Taking Inspiring Photos

✔ Using AE/AF Lock to create the right 'mood' for your photo.
​✔ Using 'burst mode' to capture the perfect image from fast-moving subjects (Hint: sports, wildlife and many more...).
✔ How to use flash correctly and when you would want to use it - and not use it!
​✔ Finally, an explanation of HDR or High Dynamic Range and how to use it to create nicely balanced photos.
​✔ The simple technique to Avoiding 'camera shake' and blurry images even in really low light (where you'd think it's almost impossible to avoid).
✔ Getting familiar with filters to create dramatic and interesting effects (even on a dull day).
✔ The nifty trick for taking panoramas in BOTH directions.
​✔ Why the different lenses on your smartphone matter and how to pick the right one.
MODULE 4: Creative Photography

✔ The 11 composition techniques professionals use that will make your photos instantly interesting. 
✔ The little known trick to get your smartphone to help you compose the perfect photo. 
✔ How to use space to make your photos look more natural. 
✔ The trick a 12 Century Italian Mathematician can teach you about beautifully composed images. 
✔ How to find and use reflections to create very cool photographic effects.
✔ The mistake most people make that makes photos boring... And the simple thing you can do make them eye-catching. 
✔ Which two hours in the day give you the best light. 
✔ How to know if you've taken a great photo. 
✔ The easy trick to creating blurred backgrounds and pin-sharp subjects. 
✔ How to make your colours stand out just by tilting your phone.
✔ How to stop reflections ruining your images. 
✔ Create images people are compelled to look at.​
✔ Experience photojournalism and learn how it works.​
✔ How using space can create intrigue and interest.​
✔ Discover how to photograph an emotion. 
✔ How to turn a bland image into something special using a simple 'cropping' technique. 
✔ How to get several great photos out of 1 panorama photo. 
✔ Getting you to see the world differently from everyone else. 
✔ When to break the rules! 
✔ How to use contrast to create surprising effects that instantly make you look artistic. 
✔ The little-used technique to create an intense connection with your subject when shooting portraits. 
✔ How to use black & white to turn a photo into art. 
✔ How to stop people's faces from distorting when you shoot close-ups. 
✔ The secret the pros use when shooting portraits. 
✔ How to tell a story with your photos that really make people stop and think.
MODULE 6: Post Production
✔ Discover the great free tool that you can use on your phone to give your photos that extra flare and artistic quality. 
✔ How to straighten up horizons so they're level. 
✔ Find out how to correct shots that don't go to plan!​
✔ Using filters to create truly astounding artistic effects. 
✔ How to use colour and contrast to totally change the story of a photo. 
✔ Putting the finishing touches to your photo. 
✔ Walkthrough and 'how to use' demonstration of the tool.
✔ Accessing the different video modes on your smartphone.​
✔ How to edit videos straight from your phone. 
✔ The nifty trick using a Post-It note to get your subject to look at the right place. 
✔ How to pick the right video type for the subject. 
✔ How to shoot a still photo whilst you're still videoing! 
✔ Using slow-mo to get the kind of effect only seen by professional nature
photographers. 
✔ Two fun free apps to create very cool video effects. 
✔ How to trim, adjust exposure, add filters and even straighten your videos.
MODULE 8: Sharing Your Photos

✔ Finally a clear description of some of the most important key photographic terms you'll need to understand when sharing your work! 
✔ How all these numbers: 4:3, 5:4, 16:9, 21:9, 1:1 affect how you share your photos. 
✔ How to stop Instagram from wrecking your beautiful photos! 
✔ What to do if someone steals your image. 
✔ The 'real' number you need to look at when choosing your smartphone camera. 
✔ A clear, simple explanation of how image size affects where you display or post your image.  (This is about all those crazy numbers like 1920x1080 and 12MP and 4k.) 
✔ Discover the vital numbers you need to know in order to get professional finish print outs of your photos. 
✔ Creative ways to frame your photos that will impress friends and family. 
✔ Getting the best out of photobooks.
BONUS #1: 

100 PAGE COURSE MANUAL
Get the ultimate companion for the ultimate smartphone course!
​In this 100-page manual, you'll find more hints, tips, explanations, examples, strategies, ideas, and much more.
​Clearly written without jargon or technobabble this is your instant reference guide to taking stunning photos from your smartphone.
​Value $35.

BONUS #2: 

PHOTOGRAPHY

 BEYOND YOUR CAMERA
If you want to get great images without getting bogged down in technical details, you'll love this bonus.

​In this 30-minute video, I'll show you how you can turn photos that weren't great when you hit the button into works of art!
​By the end you'll have complete mastery over your shots, knowing exactly how to give them a professional finish!
​Value $35
BONUS #3: 

PRIVATE MEMBERS' GROUP
Get UNLIMITED access to my Private Members Facebook Group where you can share ideas, ask questions, and get direct, personal access to me. 
​Yes, that's right, I'm in the Facebook Group too, so I'm here to personally help you!
​Don't forget to share your creations with the group - photography is there to be enjoyed!
ULTIMATE SMARTPHONE PHOTOGRAPHY
What you'll receive
✔ Instant access to 8 modules and hours of video training materials.​
✔ BONUS #1: 100-page course companion guide.​
✔ BONUS #2: Exclusive video on going beyond the camera!​
✔ BONUS #3: VIP member access to my private Facebook group.​
✔ Direct access to me on the VIP Facebook group.​
✔ All future updates to the course.
✔ One easy payment and it's yours - forever!
I want you to really enjoy this course but more than anything I want you to start taking some fabulous photos you can be proud of for years to come.​
But if you try my course and you don't feel it's right for you, then I'll give you a prompt, no questions, no quibble 100% REFUND.
View full details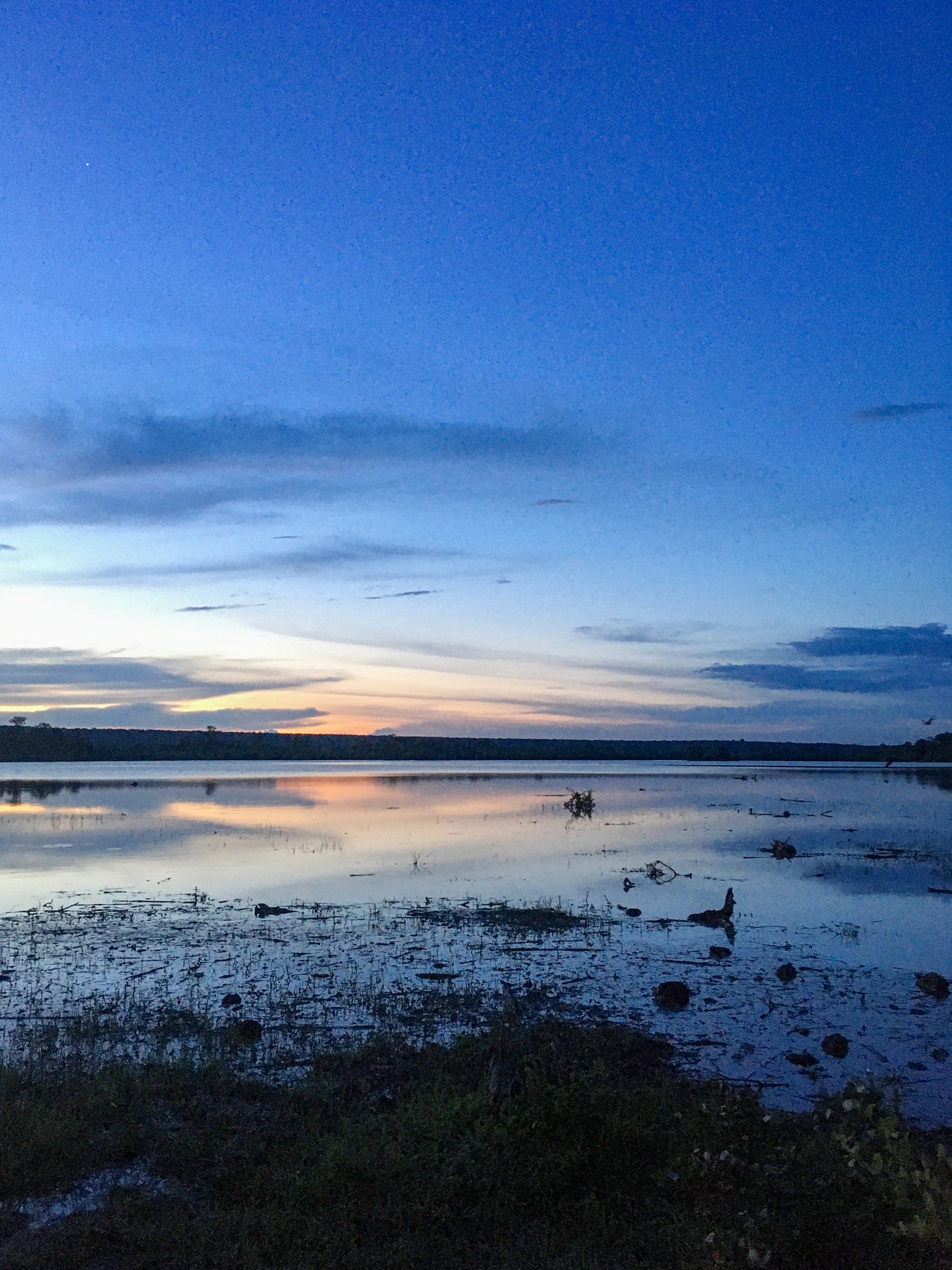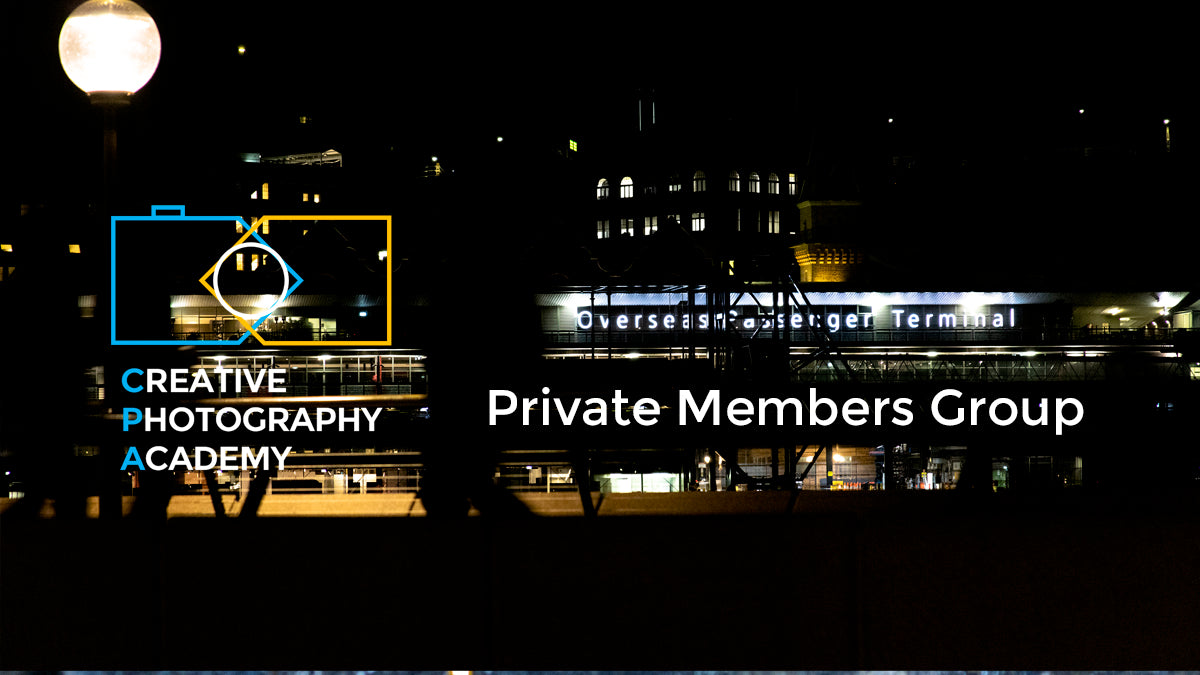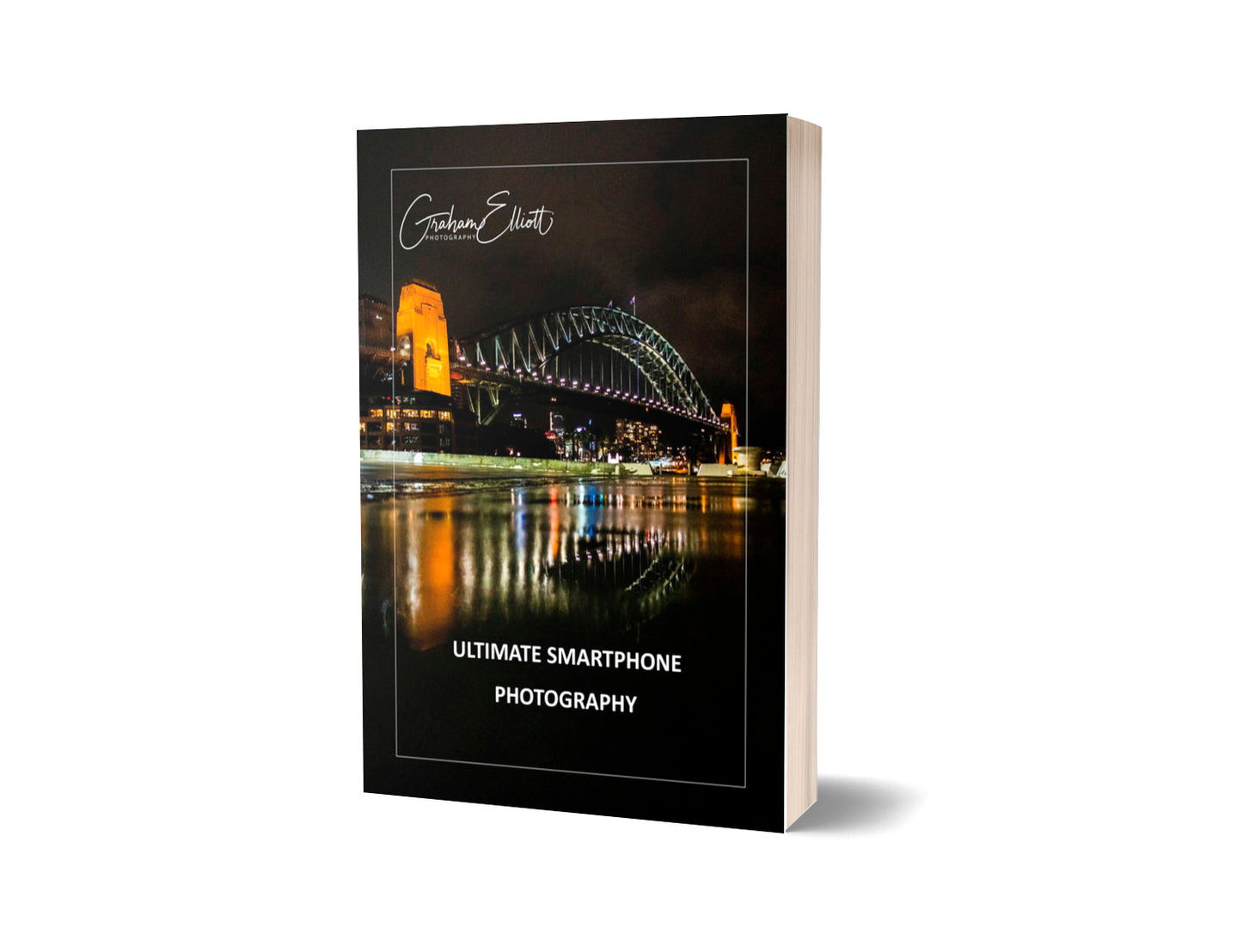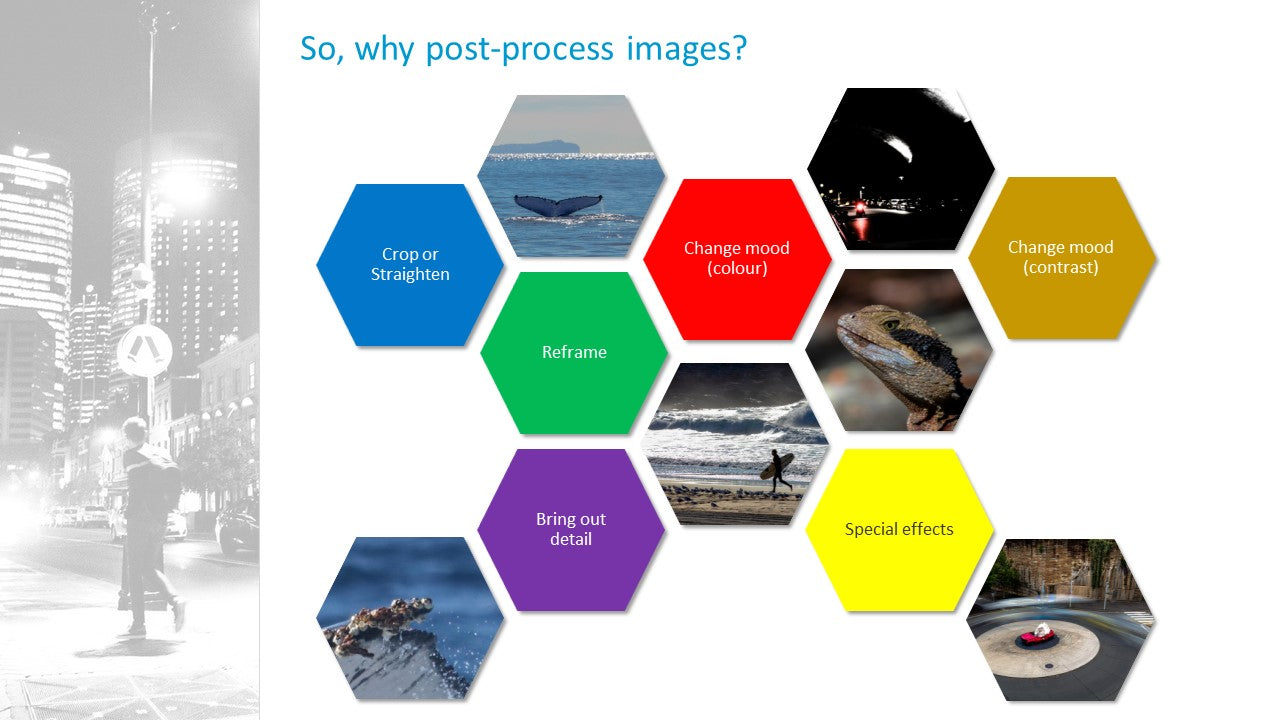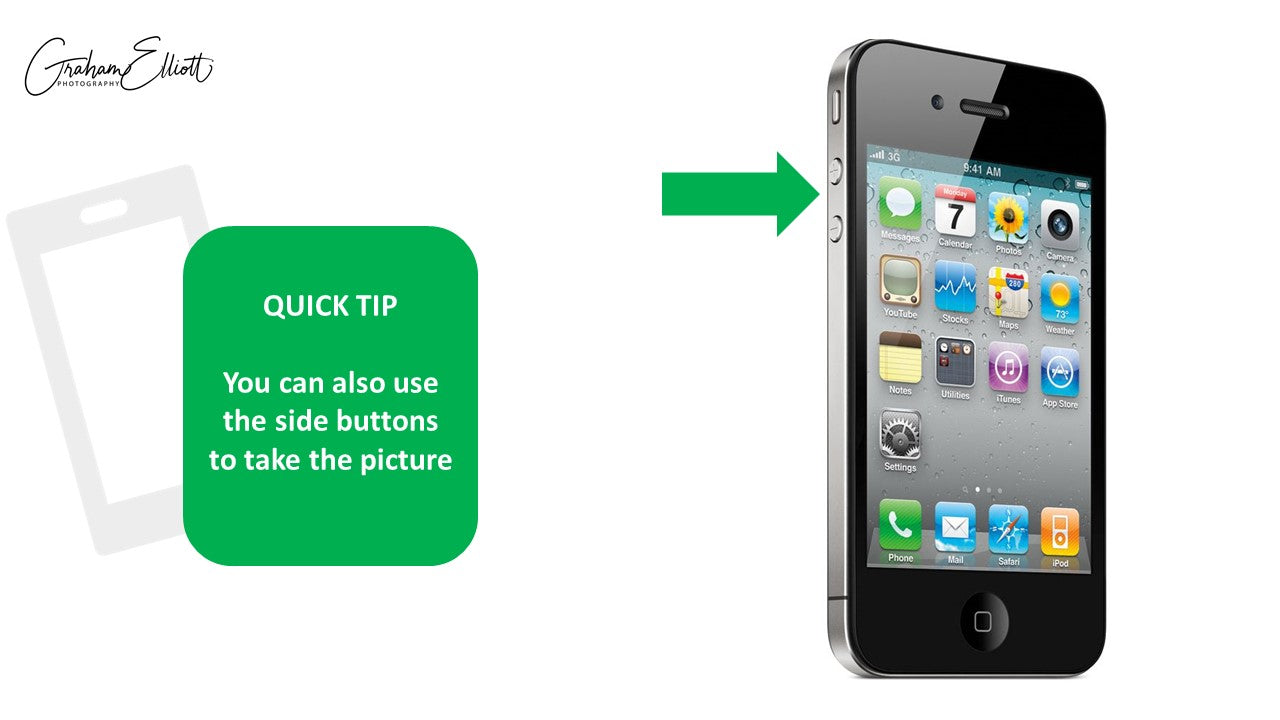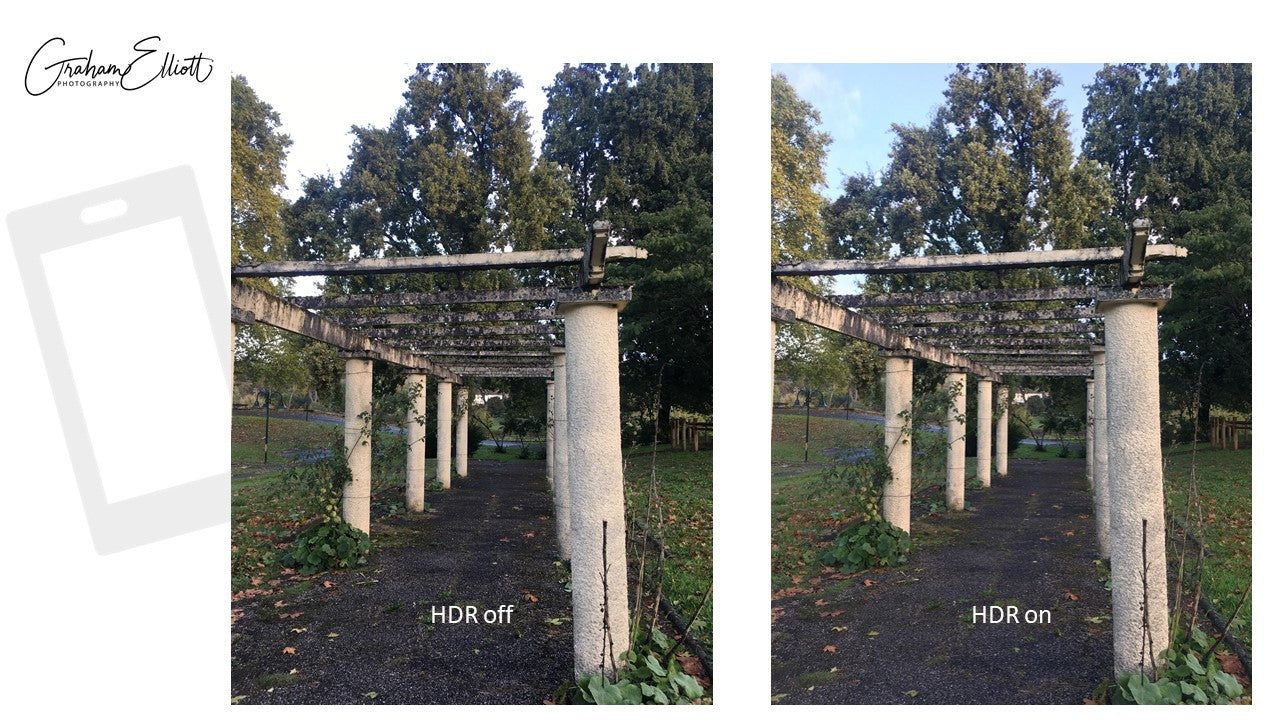 Unframed Print Sizes

Small: 12.8 x 8 inches, 30.5 x 20.3 cm - Limited edition of 100

Medium: 24 x 16 inches, 61 x 40.6 cm - Limited edition of 75

Large: 36 x 24 inches, 91.5 x 61 cm - Limited edition of 25

Framed Print Sizes

A1 - Frame: 35.7 x 25 inches, 8.1 x 63.4 cm

Image: 29.1 x 19.4 inches, 73.9 x 49.3 cm

Limited edition of 75

A2 - Frame: 25 x 18.1 inches, 63.4 x 45.9 cm

Image: 20.8 x 13.9 inches, 52.8 x 25.2 cm

Limited edition of 100