Regular price
€594,00 EUR
Regular price
Sale price
€594,00 EUR
Unit price
per
Sale
Sold out
Share
Feel confident with your camera and capture the images that you've always wanted to.
No one can see the world through your eyes, until you take a photograph.
Discovering DSLR & Mirrorless Photography will change the way you take photos - forever.
​Many people feel intimidated by the complexity of todays cameras. The good news is that you really don 't need to know very much in order to take great pictures
 If you've never got out of 'Auto', don't worry. This course will give you the tools you need to become expert with every aspect of your camera so you can let your creativity flow with no technical barriers getting in the way.
​Plus, you'll learn how to take perfectly composed images, create beautiful looking photos and give heaps of pleasure to everyone who sees them (especially you).
Easily take beautiful photos like a pro even if you don't think you're artistic
✔ Learn how to take stunning photos every time
✔ Simple, clear explanations with NO jargon
✔ Practical examples with step-by-step instructions
✔ Tips, tricks and creative ideas 
✔ 4 incredible BONUSES
CAPTURE THE BEAUTY OF YOUR WORLD
Learn how to capture perfectly every one of life's beautiful moments simply and effectively.
​This online course is perfect for you if you want to take better photos but don't want to spend endless hours learning technical details.
The philosophy behind this course is to give you what you need to know to take great photographs as quickly as possible.
So, if you've ever felt a little bit awkward when you've been asked to photograph an event because you have a nice camera and been worried about the results - this is the course for you!
It doesn't matter if you've never thought of yourself as a creative 'photographer'.  I'm here to help you get the most out of your camera and take photos that you'll cherish forever!
Learn at your own pace
From the moment you log in I'll give you access to the whole course.
​This includes all the videos, workbooks and supporting materials ​so you can work through it at your own pace.
​Plus, the course is permanently there for you so you can come back to it whenever you want. 
Step-by-step instructions
Discover how to take stunning photos on your phone following simple, easy to follow instructions without having to rely on endless YouTube videos and Googling!
​All the modules in the course give you practical knowledge you can use to improve your photography day by day.
Learn through activities and examples.
 Get personal support from me
Get personal, direct support from me on our Private Members Facebook group.
​Ask any question and I'll be in touch with an answer!  Plus, you'll be able to connect with other course participants and benefit from the support of the community.
 COURSE STRUCTURE
MODULE 1 : Welcome
✔ Instantly start shooting great images by understanding what a great image is for you.​
✔ Understand what photography means to you so you can get the most from this course?​
✔ Why you only need to learn 'a bit' about your camera to take great photos.​
✔ Understand what the right camera set up is for you.​
✔ Learn how to see even the most mundane things from an interesting perspective.
MODULE 2:  
The Creative Process
✔ Look at the fourteen mistakes most people make and take steps to avoid them​
✔ Learn the simple four-step process which is the secret to great images.​
✔ Learn how to use your powers of observation.​
✔ Easily find sources of inspiration and ideas.​
✔ Learn how to protect yourself from criticism and never worry again about whether or not people like your images.​
✔ Use the simple trick that helps you accomplish more with your photography.​
✔ Discover how to identify your creative weak-spots and completely delete them from your photography!​
✔ Learn how to become a visual poet rather than a photographer.
MODULE 3: The Exposure Triangle

✔ Revealed: Why the 'Exposure triangle' isn't as complex as many people think.​
✔ Learn how easy it is to create images that draw the viewer's eye to your subject.​
✔ Master exposure and get it right for every subject.​
✔ Create motion in an image and draw the viewer into the scene.​
✔ How to freeze a moment in time and look at every small detail.​
✔ Find out how your camera can help you without taking away your creative control.​
✔ Learn what ISO numbers mean and how to use them.​
✔ Practice each step with guided activities so that they become second nature.
MODULE 4: Creative Photography

✔ The 11 composition techniques professionals use that will make your photos instantly interesting. 
✔ The little known trick to add interest to your photos. 
✔ How to use space to make your photos look more natural. 
✔ The trick a 12 Century Italian Mathematician can teach you about beautifully composed images. 
✔ How to find and use reflections to create very cool photographic effects. 
✔ The mistake most people make that makes photos boring... And the simple thing you can do make them eye-catching. 
✔ How to create 'mood' in your images and trigger an emotion in the people who look at it. 
✔ How to know if you've taken a great photo. 
✔ Learn how to create a feeling of depth in an image. 
✔ How to tell stories with your images.​
✔ Understand the different types of lens and how they can change your results.​
✔ Learn about the beautiful Bokeh technique and how to use it.
✔ Learn about camera modes and why and when to use them. 
✔ Learn to control how the camera sets exposure to create the perfectly light image.​
✔ Understand auto-focus and how to tell the camera where to focus.​
✔ A pro trick to quickly set focus and recompose your image.​
✔ What is back-button focus and who needs it? 
✔ Decide how much creative control you want (and over which aspects) and let the camera handle the rest. 
✔ Why most professional photographers don't shoot everything in Manual. 
✔ Learn the practical impact of using particular camera sensors. 
✔ Is bigger better? How important is resolution?​
✔ How to set your images for social media.​
✔ How to use camera cards and where to store your images. 
✔ What is white balance and what do you need to know about it. 
✔ The rookie mistake many photographers make when saving their images. 
✔ Things to consider before buying any more camera equipment.
MODULE 6: Post Production
✔ Understand why post-processing is an essential step for most professionals. 
✔ Discover the different tools available for post-processing. 
✔ Find out how to correct shots that don't go to plan!​
✔ Using post-processing to bring bland images alive. 
✔ How to use colour and contrast to totally change the story of a photo. 
✔ Putting the finishing touches to your photo. 
✔ Walkthrough and 'how to use' demonstration of the tool. 
✔ How to create composite images.
MODULE 7: Presenting Your Work
✔ How to shoot in different aspect ratios on your camera.​
✔ Which applications suit which aspect ratios. 
✔ How to identify what image size your camera will give you. 
✔ How to get an image ready for printing. 
✔ Which print resolutions you need for different uses.​
✔ The different ways you can present images, whether for work, as gifts or for yourself.
MODULE 8: Continuing Your Photography

✔ How to decide what photographic equipment you need. 
✔ How know which lenses to buy.​
✔ How to know which camera body to buy. 
✔ Should you buy DSLR or Mirrorless? 
✔ What equipment should you take with you when you travel? 
✔ How to continue your photography journey and stay inspired. 
✔ Where to connect with other photographers.
BONUS #1: 244 

PAGE COURSE MANUAL
Get the ultimate companion for the ultimate smartphone course!​
In this 244-page manual, you'll find more hints, tips, explanations, examples, strategies, ideas, and much more.​
Clearly written without jargon or technobabble this is your instant reference guide to taking stunning photos from your smartphone.
​Value $55

BONUS #2: 

PHOTOGRAPHY

 BEYOND YOUR CAMERA
If you want to get great images without getting bogged down in technical details, you'll love this bonus.

​In this 30-minute video, I'll show you how you can turn photos that weren't great when you hit the button into works of art!
​By the end you'll have complete mastery over your shots, knowing exactly how to give them a professional finish!
​Value $35
BONUS #3: INTRODUCTION TO PORTRAIT PHOTOGRAPHY
Portrait photography can be one of the most rewarding areas of photography.​
You'll learn how to set up shots that look spontaneous and how to build an effective relationship with your subject.​
This one hour video takes you through the key steps to help you to shoot portraits that you'll treasure.
BONUS #4: 

PRIVATE MEMBERS' GROUP
Get UNLIMITED access to my Private Members Facebook Group where you can share ideas, ask questions, and get direct, personal access to me. 
​Yes, that's right, I'm in the Facebook Group too, so I'm here to personally help you!
​Don't forget to share your creations with the group - photography is there to be enjoyed!
DISCOVERING DSLR & MIRRORLESS PHOTOGRAPHY
What you'll receive
✔ Instant access to 8 modules and hours of video training materials.​
✔ BONUS #1: 244-page course companion guide.​
✔ BONUS #2: Exclusive video on going beyond the camera!
​✔ BONUS #3: Exclusive video on portrait photography!
✔ BONUS #4: VIP member access to my private Facebook group.​
✔ Direct access to me on the VIP Facebook group.​
✔ All future updates to the course.
✔ One easy payment and it's yours - forever! 
I want you to really enjoy this course but more than anything I want you to start taking some fabulous photos you can be proud of for years to come.​
But if you try my course and you don't feel it's right for you, then I'll give you a prompt, no questions, no quibble 100% REFUND.
View full details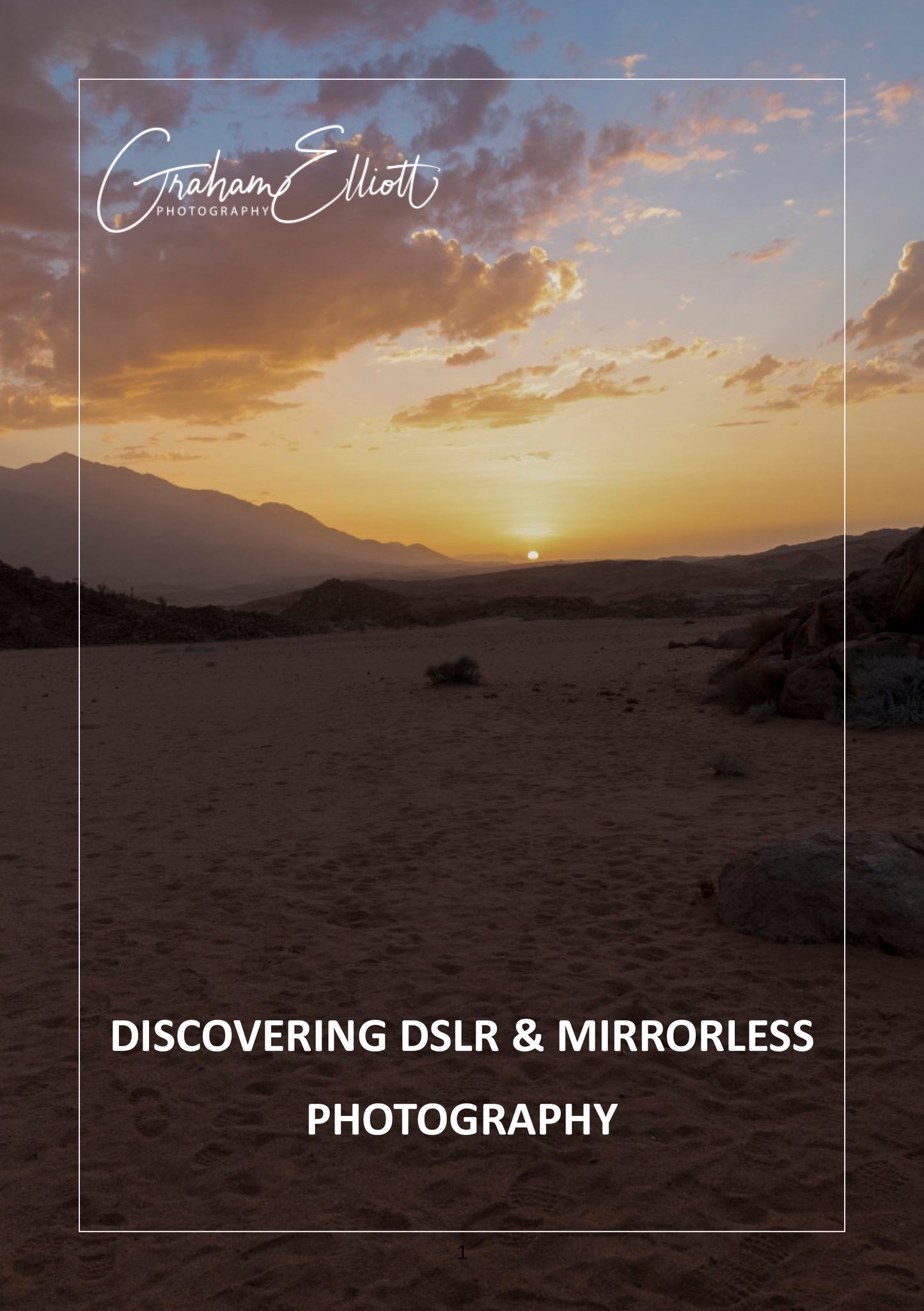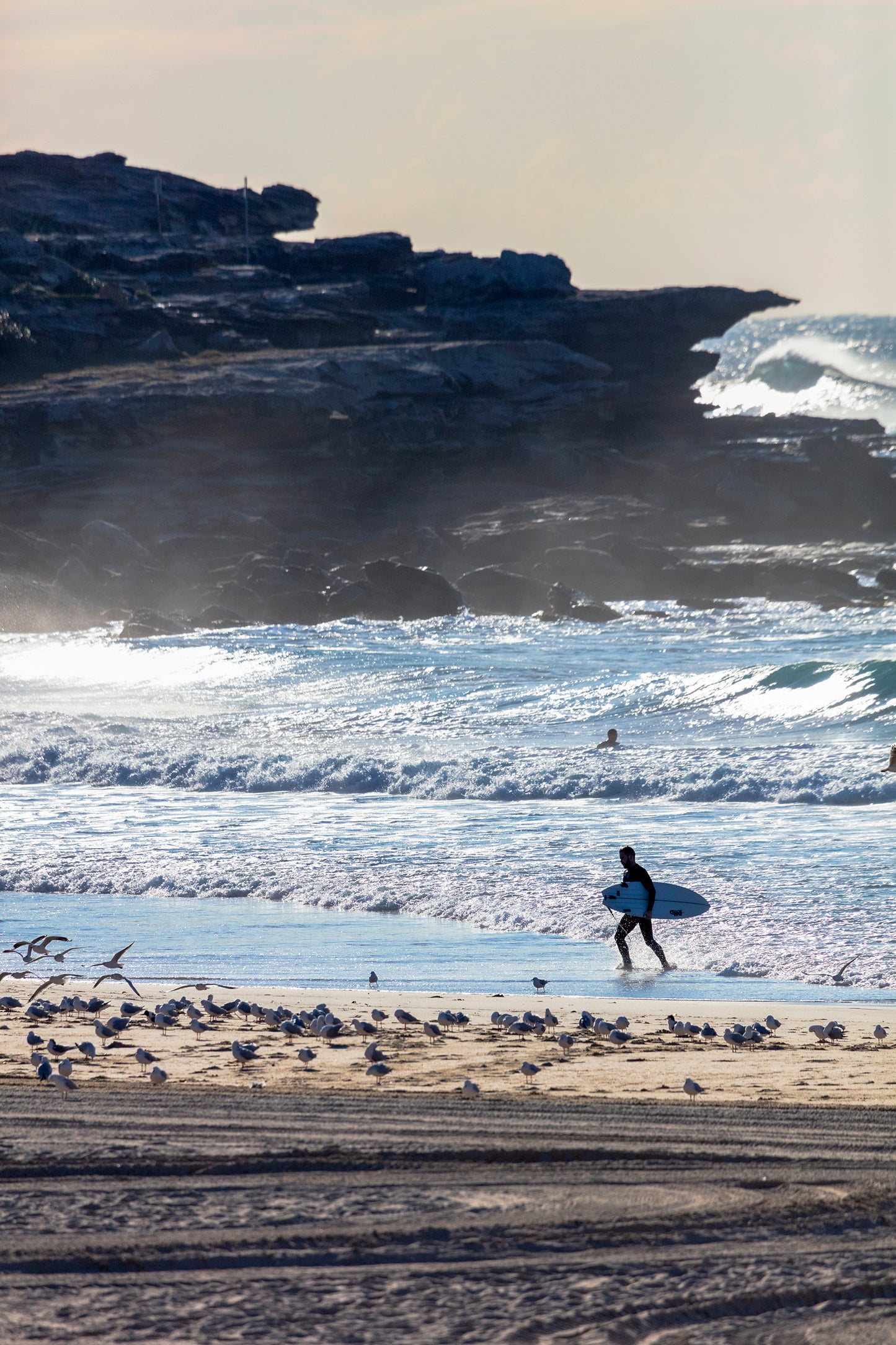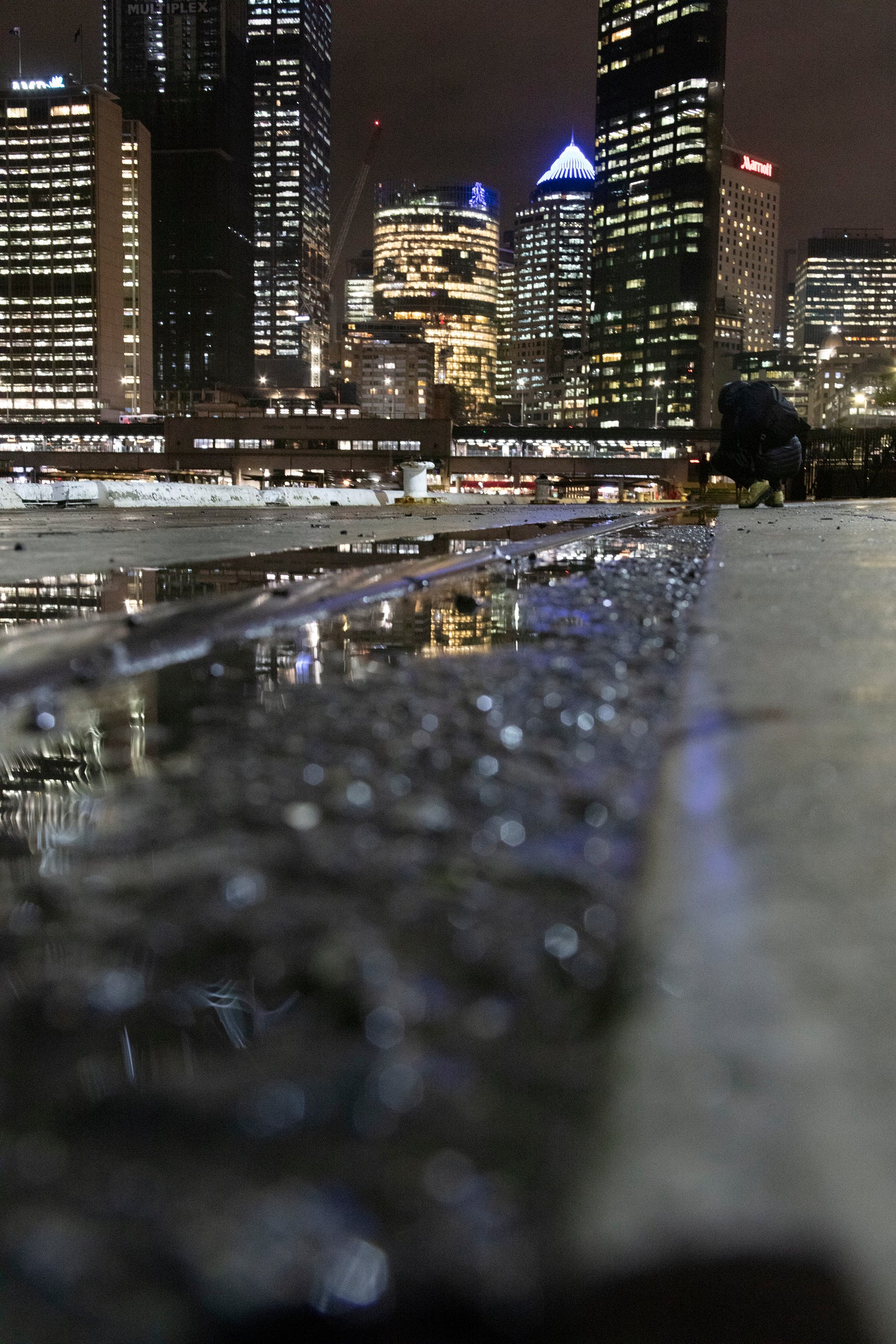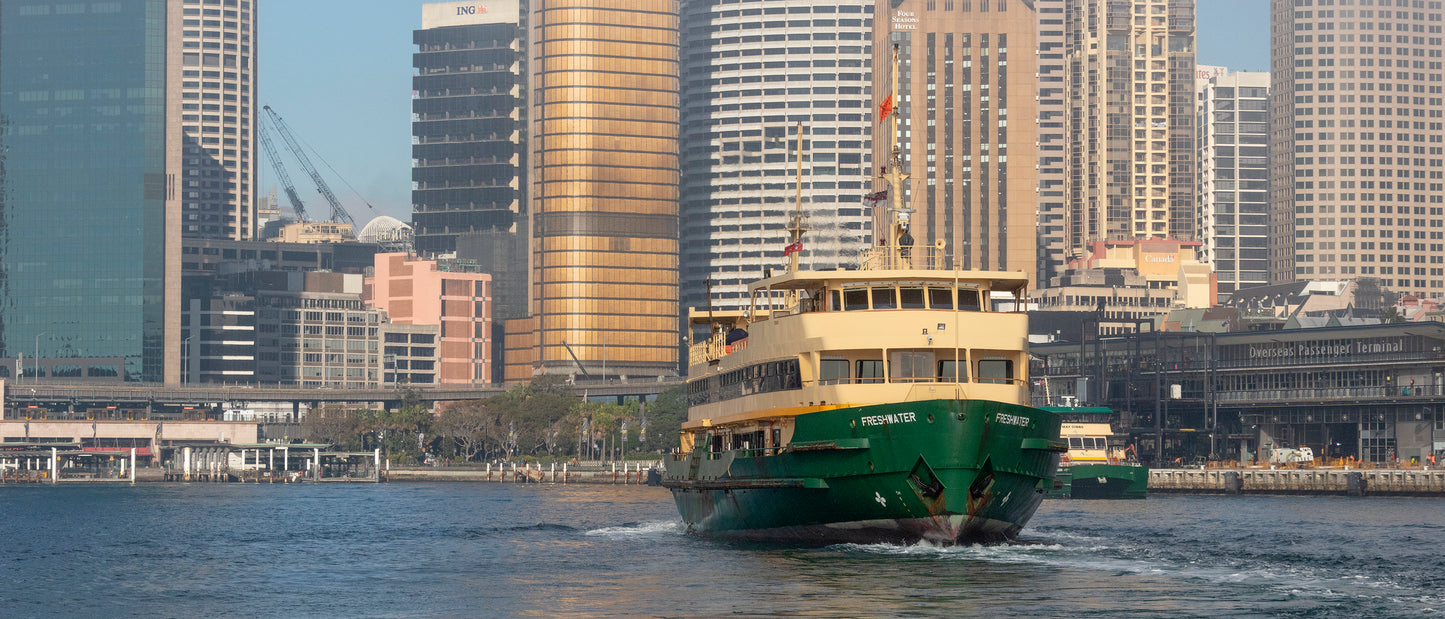 Unframed Print Sizes

Small: 12.8 x 8 inches, 30.5 x 20.3 cm - Limited edition of 100

Medium: 24 x 16 inches, 61 x 40.6 cm - Limited edition of 75

Large: 36 x 24 inches, 91.5 x 61 cm - Limited edition of 25

Framed Print Sizes

A1 - Frame: 35.7 x 25 inches, 8.1 x 63.4 cm

Image: 29.1 x 19.4 inches, 73.9 x 49.3 cm

Limited edition of 75

A2 - Frame: 25 x 18.1 inches, 63.4 x 45.9 cm

Image: 20.8 x 13.9 inches, 52.8 x 25.2 cm

Limited edition of 100